TCOW Participants and parents!
Please find below the information for our first gathering in our preparation for TCOW 2015. We'll be gathering at Parkminster United Church in Waterloo (directions) from around 9:30 AM until approximately 3:00 PM. Parents are invited to an information session at the church at 10 AM to help answer all of your lingering questions around the trip details. See the attached flyer for more information!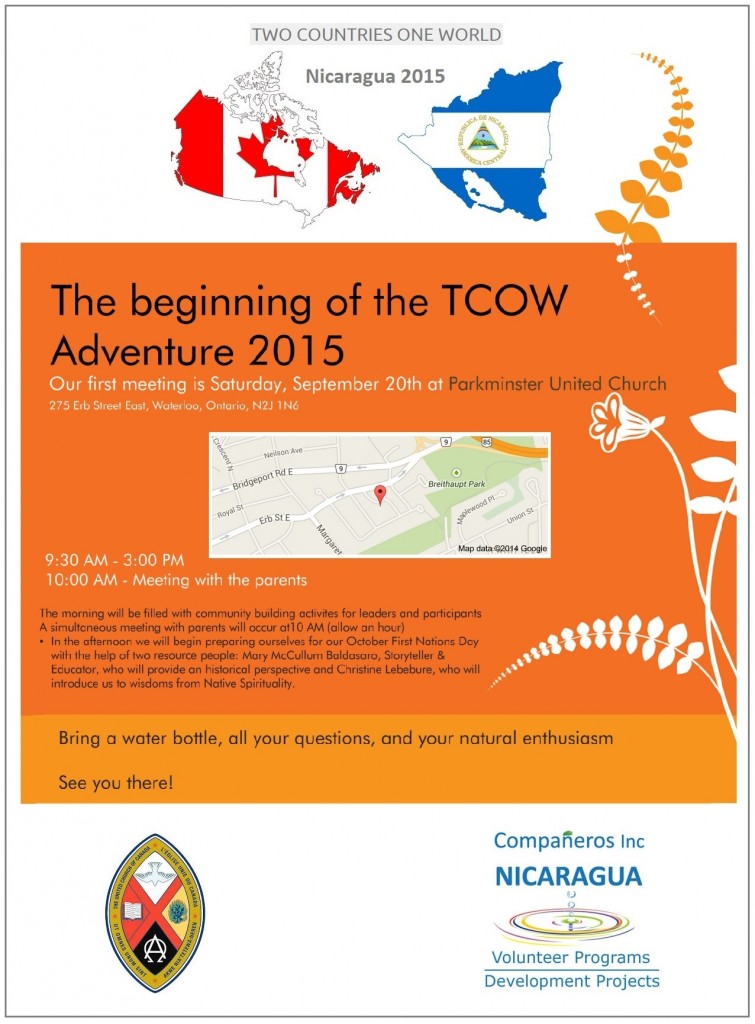 Don't forget to bring your $400 deposit cheque made out to "Waterloo Presbytery" (memo: TCOW 2015).
Also download and fill out a Photo / Video Release (click to download). Please be sure to sign this as appropriate and bring it with you on the 20th. Don't worry, there are lots more forms coming, but we'll save those for our second and later gatherings!
See you soon!
Gord Spence (TCOW Registrar) on behalf of the TCOW Organizing Committee
http://www.waterlootcow.ca/
info 'at' waterlootcow 'dot' ca
PS – Final details for total fees should be available by the 20th as well (we're just waiting on some information from our hosts in Nicaragua).