Dear friends and family of the TCOW group in Nicaragua,
 Just a quick note to let you know, from an organizers point of view, all is going well. Each morning progress is being made on the installation of a potable water system for 850 residents of Barrio Grenada y Anexo here in Managua, the assembly of 4 houses with families, the construction and painting of a new school library nearing completion, and the painting of one very detailed mural.
 Lots of fun excursions and learning visits, welcoming host families, and group activities fill in the afternoons and evenings. Temperatures 30-35 C. during the day, 25-30 C. at night. Delicious food and tropical fruit being enjoyed. Some predictable and manageable intestinal issues affected about 4-5 people, but everyone's bouncing back.
 Many thanks to you and other supporters for making this service learning experience a reality – not only for the Canadian participants, but for the hundreds of local Nicaraguan residents working and benefiting with them.  Attached photo was t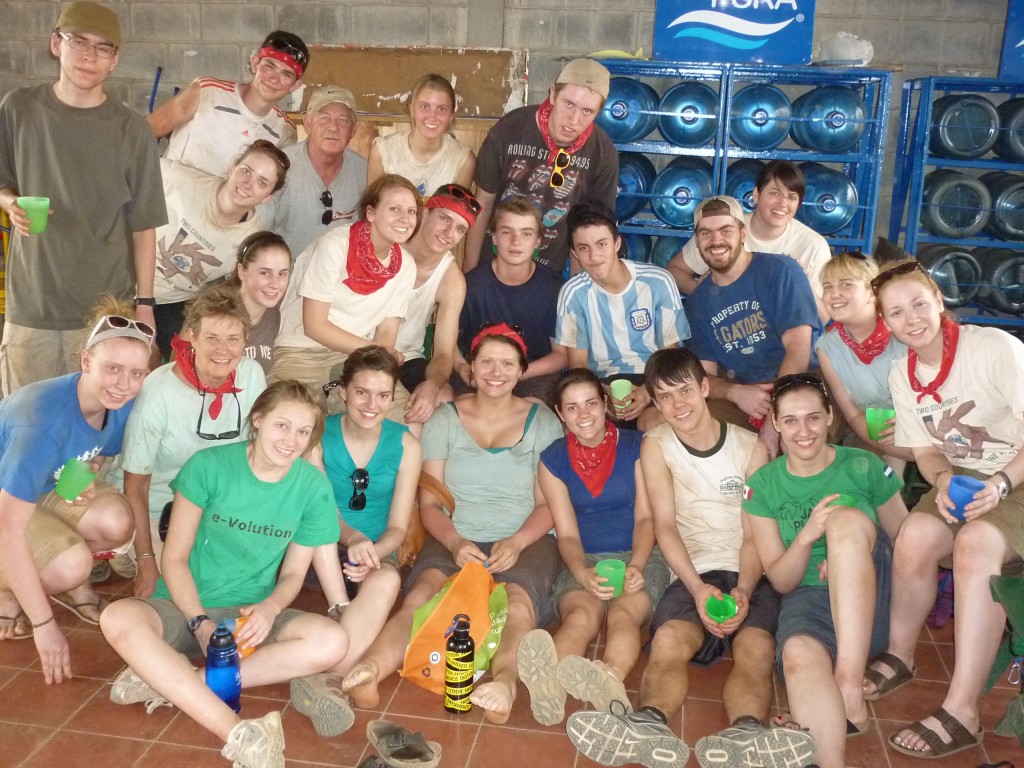 aken yesterday at lunch – enjoy!
 Thanks, Gonzalo